ArboLife is a participative project with the mission to accelerate social and environmental transformation.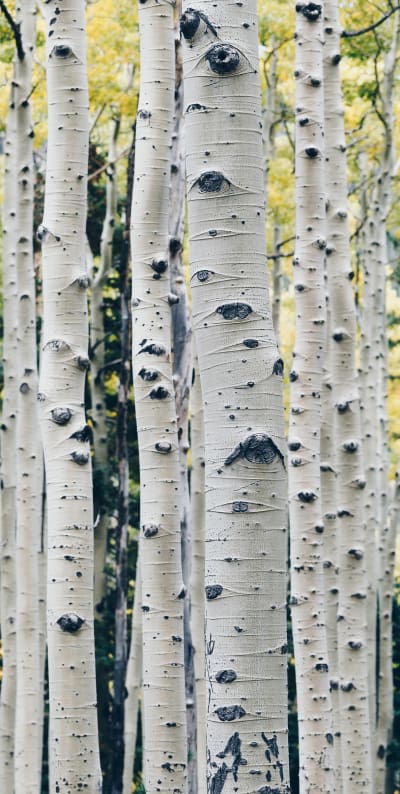 Who are we?
Whether it was by reducing our waste or our energy footprint, practicing yoga or meditation, introducing organic products into our diet or reducing our meat consumption, we all started our journey with a first step.
With time, we tend to increase the avenues we explore to live a more balanced and sustainable life.
The vision of ArboLife is to bring multiple resources together and make them available with no judgment. We are paving the road for you to explore new avenues when you are ready to do so.
We are still looking for the right words to represent our holistic vision of life. Meanwhile, we have named it ArboLife, which means "Tree of Life". It's a symbol for the link between the roots below the surface and the environment on which the tree depends to grow, strive and produce fruits.
"Taking care of our life balance is like nurturing our inner garden… and taking care of our planet is like nurturing our exterior garden. To us, it's the same action in a different context"
Our team of volunteers
We are between 20 and 62 years old, we are entrepreneurs, therapists, coaches, consultants, employees, parents, students, job seekers… or all of the above.
And on top of it, we all committed in our own way to contribute to the ArboLife project, to promote a more balanced and sustainable way of living.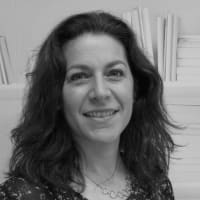 Morli Mathys
Pioneer
@Neuchâtel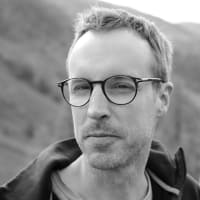 Marc Mathys
Pioneer
@Neuchâtel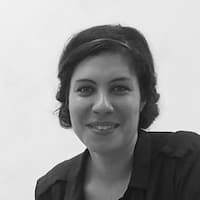 Yasmine Bouserouala
Events
@Neuchâtel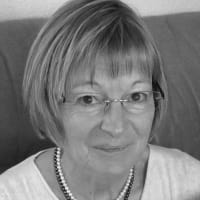 Béatrice Geiser
Sustainable Poet
@Neuchâtel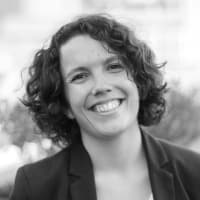 Sophie Conchon
Ideatrice
@Lausanne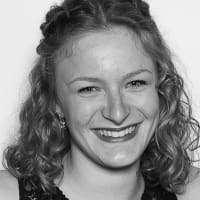 Francesca Mosar
@Fribourg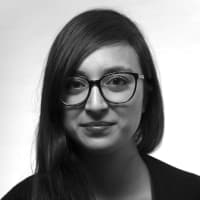 Mélanie My Lê Ettlin
@Marketing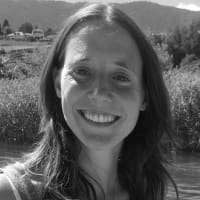 Florence Coureau
@Jura Bernois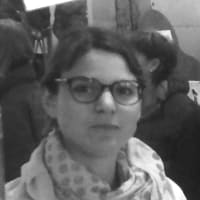 Viviane Duvoisin
@Jura Bernois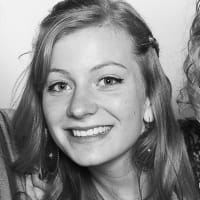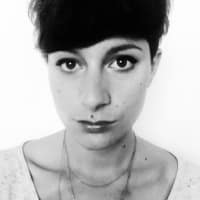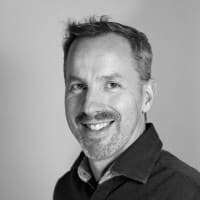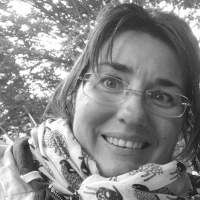 Anne-Laure Pollet
@Neuchâtel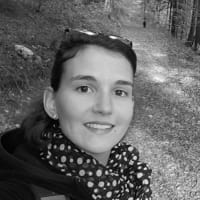 Elodie Bordage
@Neuchatel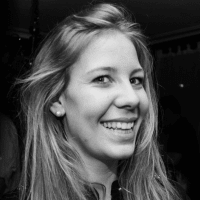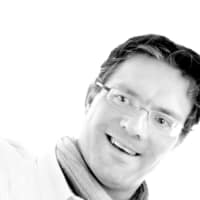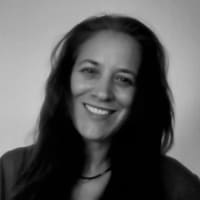 Our active members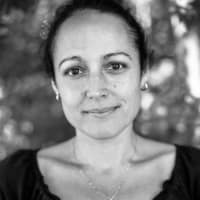 Aisha Sturchio
@Neuchâtel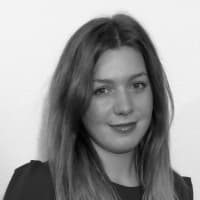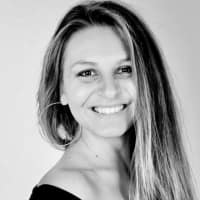 Denitza Grantcharova
@Neuchatel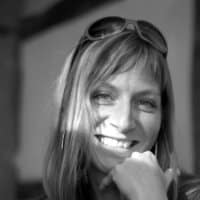 Claudia Milardo
@Neuchatel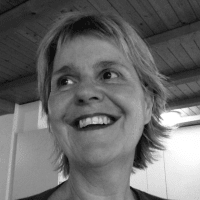 Our intrapreneurs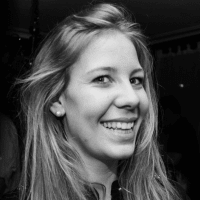 Manon Pétermann
Paradigm21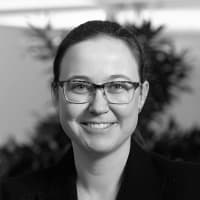 Julia Bodin
Let's Talk Waste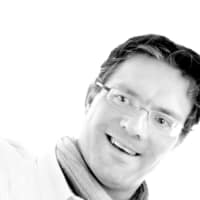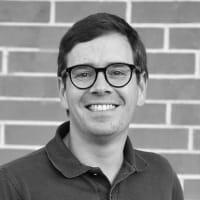 David Matthey-Doret
Paradigm21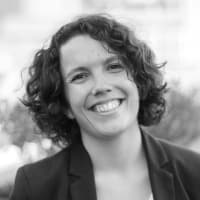 Sophie Conchon
Paradigm21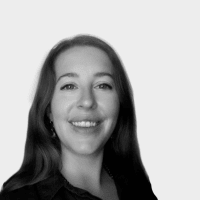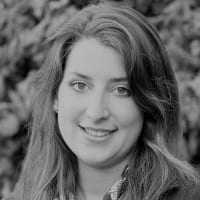 "The best time to plant a tree was 20 years ago. The second best time is today."
How to join the team?
As you discover our values and how we operate, you might start to wonder about the role you could take, the tasks or projects you could accomplish, or even the skills that you bring.
These questions are of low priority for us at this stage. Your values and your willingness to commit are far more important to us than the skillset or experience you can bring to the project.
We suggest you ask yourself these two essential questions instead:
Does this project resonate with my values?
Am I ready to commit to this project, even if I do not know how or how much time I can devote to it?
If the answers are positive, then it's the right time to get in touch with us.
Other ways of contributing to ArboLife
You can contribute in three different ways, that we describe using the analogy of the tree, hence the prefix "arbo" and ArboLife meaning the Tree of Life :
The branches for ambassadors
The leaves for contributors
The fruits for users
Use the tabs below to see how these roles contribute to the ArboLife ecosystem.
If ArboLife's project resonates with your values but you do not wish to join the team, then the role of ambassador is for you.
After a discussion about your interests, you can choose to join one or more circles of ArboLife (explanation of circles in the section how we operate). These circles may call on ambassadors for the organization of events or other projects that require more resources. You also receive regular information about the project and become an informal spokesperson for ArboLife.
In principle, you can participate as an observer in the meetings of the circles you join.
If one day you want to be more involved, the team will be happy to welcome you.
Everything we do, we do it for you. Every time you use our site it represents a concrete outcome of our commitment and our work.
When you participate in an event, you can suggest that organizers publish their events on the ArboLife website, which will allow them to reach the ArboLife public.
When you visit our directory, you can suggest or add a missing address. You can also leave a comment for the places you know. These generous actions enrich the ArboLife directory with new addresses or personal recommendations that others can then discover.
We invite you to follow us on Facebook and to share our posts with your network.
"We are building a platform to meet the evolving needs of our society and for the preservation of our planet. Our values are the source of our motivation, our actions, and the results we produce."
A value-based project
The values ​​are to this project what the cement is to a brick wall, they are the link between our ideas, the resources of our network and the many projects we showcase because each of them transforms our life in some way or another.
The collective values ​​of ArboLife are literally the combination of the individual values ​​of each member of the team. In March 2017, the ArboLife team (composed of 7 people at the time) drafted this joint statement:
"We are a team committed to transforming the world by facilitating a more balanced and sustainable lifestyle. Integrity, Kindness and Authenticity are our founding values. We collaborate with enthusiasm, respect, and curiosity. Our goal is for everyone to be empowered and fulfilled."
As new team members join the project, they get to add their personal values to the project.
A few words about our founding values ...
ArboLife as a project is a team linked by common values ​​ and a commitment to engage. In this context, we practice Integrity by operating with dynamic governance, paving the way for social entrepreneurship, and functioning as a team of volunteers without expectations, without roles, and without pressure. In other words, Integrity is the direct link between what we live within the project and what we aim to produce as an outcome.
Integrity is also the link between cultivating our life balance and our environment… our inner garden and the exterior garden. It is one and the same intention that makes the most sense when applied in a holistic way.
Finally, we are what we say, we are our word. In the broadest sense of the term, Integrity for ArboLife is to honor our word, either by keeping our word, or by communicating and cleaning up all the consequences of an unfulfilled word.
Authenticity is a value that creates a lasting bond of trust between humans. We live this value within the team and expect that each one can be authentic with him/herself and find the way to be authentic with the rest of the team and with our external contacts.
We believe that the only way to be truly authentic in our relationship with others is by daring to be authentic about our inauthenticities.
Kindness is a value that brings together Love, Empathy, Compassion, Non-judgment, Goodwill and Caring in one single term.
The beauty of this value is more in its application than in its definition, as far as we manage to apply it to ourselves as much as to others.
Concretely, we live Kindness in our internal collaboration which allows everyone to define the precise terms of their commitment in the project. There is no other expectation of a team member than to honor their commitment and word with authenticity, even when it is not possible for them to fulfill their commitment or their word.
We treat our public with Kindness . We do not judge each other's choices and respect others in their own life context. The field of possibilities that we strive to make visible and accessible is meant as a source of inspiration for each one of us.
As we explain in this blog post (in French), if you're not ready for an activity or lifestyle featured on ArboLife, both the lifestyle and ArboLife will wait for you. We respect your path and your choices without judgment.
"If we want to produce results different from those produced by the system we know, we have to start by functioning differently inside the project."
How we function
As it seems obvious to us that cultivating one's inner garden (balance) and exterior garden (planet) is the same action in a different context, it goes without saying that the choice of our internal functioning (governance system) is directly linked to the results we want to produce outside (transform the world).
As we were developing ArboLife, our integral vision of functioning naturally led us towards sociocracy, a participative model with no hierarchy, where everyone can be equally involved in project. Similar to holacracy, sociocracy is a dynamic governance model that is emerging as an alternative to classic hierarchical organizational models.
Fundamentally, the project is organized in autonomous and connected circles, there is no hierarchical links between people, and all decisions are taken unanimously within each circle.
In order to facilitate action and reduce time spent in meetings, each circle can make decisions autonomously and propose its decisions to other circles. As in agile organizations, current conditions guide decisions, and these decisions are considered "temporary". Everything can be challenged and created differently by the group, should the circumstances evolve and require a different course of actions.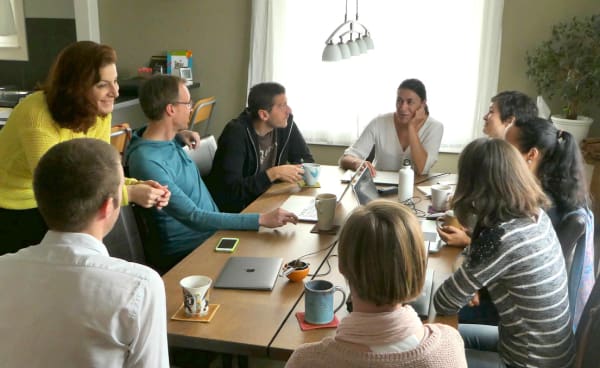 The different sociocratic circle types
Here is an independent video in French made by AlternativeTV which presents the project in 5 minutes (in French):
"ArboLife openly describes itself as a non-profit project which measures success in terms of social and environmental impact."
Social entrepreneurship
Social entrepreneurship is a new category of business that  pursues primarily a goal of social and environmental  impact. In many other countries there are legal statutes  that recognize this particular type of business, but not yet  in Switzerland.
Social entrepreneurship is a kind of hybrid approach that  brings together the values ​​and objectives that we are  accustomed to seeing in the NGO world with an operating  process drawn from entrepreneurship and the world of  business. For this last part, we also innovate by operating  as a "liberated" organization with sociocracy as our  governance model (read more about that in the section how we function).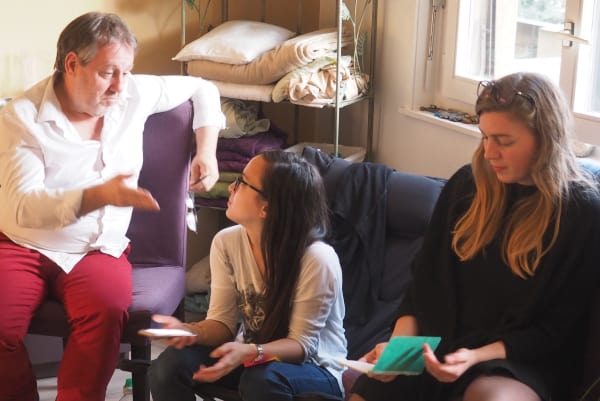 B-Corp certification
To validate that ArboLife's structure and operations are in line with the social and environmental goals we have set for ourselves, we are preparing for the B-Corp certification process. To obtain this certification issued by an NGO (established in the USA, Europe, South America, Canada, Australia and New Zealand), it is necessary to obtain a minimum score of 80 points through an assessment that measures our social and environmental impact.
Finally, the company must amend its Articles of Incorporation to include accountability to the company, its stakeholders, and the environment. Our goal is to achieve B-Corp certification in 2018.
To date, the B-Corp movement has slightly more than 2,000 certified companies from 131 industry sectors and from 51 countries. In Switzerland there are already 20 certified companies including ImpactHub Bern, Opaline, and Montagne Alternative.
Funding sources
The ArboLife project is 100% self-financed by the pioneers of the project. We have no external investors and have neither solicited nor received funds in the form of a donation, loan, or financial or material support from third- party organizations.
We have chosen to be accountable only to ourselves and the public we serve. Starting a project of this size without a real source of funding has forced us to be creative in many areas, for example, learning to build this website ourselves with no prior expertise in this area.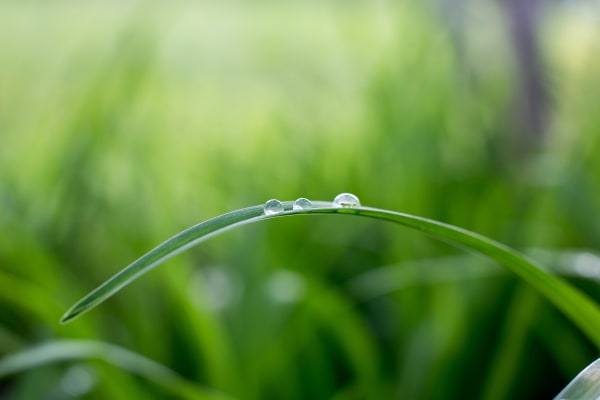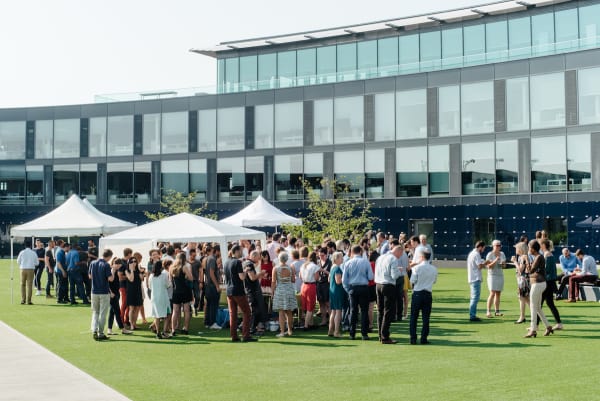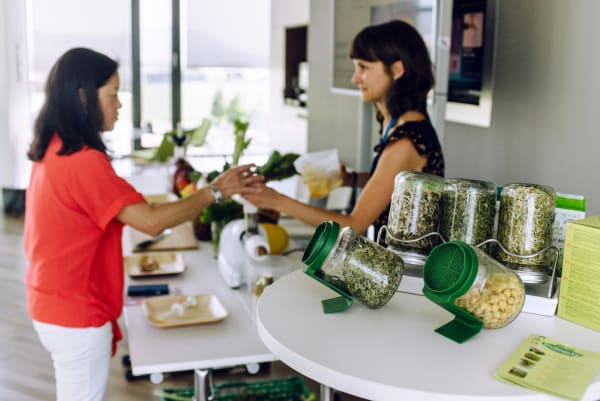 ArboLife @ Work
The project, however, aims to create a source of income to self-finance its activity. Rather than charging users to use the platform, we decided to offer services to companies and to bring ArboLife network's know-how to the service of employees and their balance of life "at work".
Our services are individualized for each client. In general, we serve the balance of life and sustainability in the world of work. We bring a host of solutions for a better private/professional balance, to minimize the impact of stress, and for the prevention of burnouts.
We work with professional coaches, nutritionists, and specialists in various areas of preventive health.
On demand, we also organize awareness and discovery days, an opportunity for employees to discover or create new habits in nutrition and preventive therapies.
Contact us if you want to bring ArboLife's values ​​to your workplace.
Incubator for entrepreneurs
Social entrepreneurship is a contagious passion, it is natural that we also seek to collaborate with new projects in order to bring projects together and inspire each other.
We actively collaborate with several projects, especially around the co-creation of themes and categories for our on-line directory. We are developing a directory of associations in collaboration with a social change organization, we are planning a partnership with an association that promotes holidays on a farm, and we are collaborating with a project that aims to identify many "sustainable" leisure activities.
Some members of our team have their own social entrepreneurship project, which creates synergies and spontaneous collaboration opportunities.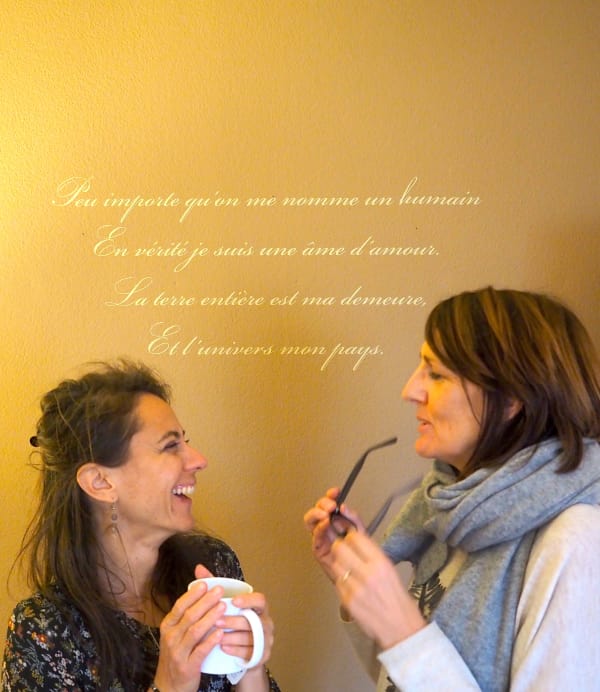 "The new ArboLife website launches the largest online directory in Switzerland for alternative ways of consuming and to move towards a more balanced lifestyle."
"I was missing a best friend at my side who would share her experience without judging me, bring me to her favorite places, and give me good tips to save me from the pitfalls on my development path."
How did we get the idea?
When we started on the road to taking better care of ourselves and our planet, we were faced with the challenge of sifting through a lot of self-contradicting information. During each step on this path, we felt observed, sometimes criticized, or even judged by those around us.
From meeting to meeting, we realized that many people were facing the same obstacles and challenges as we were.
ArboLife is a digital and accessible to all version of this best friend who would share their all her good tips with you. We rely on our network of bloggers, event organizers, merchants and service providers to help you access a more balanced and sustainable life.
A participative project from the first hour
We organized events to understand the needs of the community. Participative innovation allowed us to test and validate our ideas.
What we learned thanks to collective intelligence
Living in a more balanced and sustainable way is a goal most people want to pursue. There is a need to showcase and make it easy to find solutions that already exist.
LIFE IS BETTER THAN BURGERS AND PIZZA
It's a mind boggling experience to discover where our food comes from, how it's processed or what goes into it like pesticides, antibiotics, and ingredients we can't even pronounce.
The ArboLife platform offers: INFORMATION about better eating, a list of EVENTS AND WORKSHOPS for learning to cook differently, a DIRECTORY to find restaurants and stores that accommodate your healthier eating choices, as well as a social NETWORK to meet others with similar values (which will soon have its own tool to join discussion groups).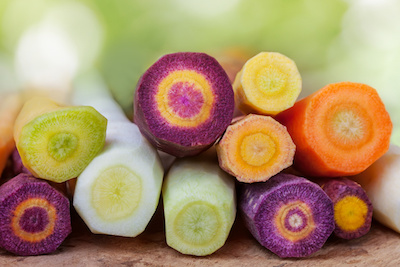 STEPPING OFF THE HAMSTER WHEEL
There are many paths to reconnect with life and get more balanced, including practices like nature activities, fitness, yoga, meditation, better sleep, social connections, and many more.
ArboLife is creating a platform to FIND LOCAL ACTIVITIES AND WORKSHOPS. This platform allows you to RECOMMEND AND REVIEW providers, find out WHAT'S AVAILABLE in your local community, GET SUPPORT from others in discussion groups, and build yourself a network to INSPIRE YOU and boost your self-discipline.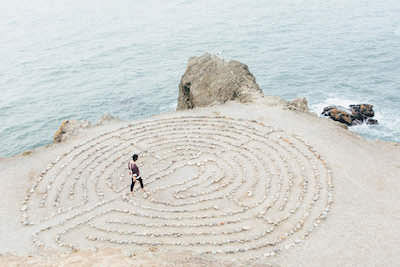 When we decide to do something about it and make new choices for ourselves, it can be difficult to actually GET STARTED and KEEPING THE NEW HABIT.
ArboLife is creating an ACCESSIBLE and TRUSTED information platform, connecting like-minded people who want to LEARN, SHARE, EXCHANGE tips with one another, and ENCOURAGE each other every step along the way.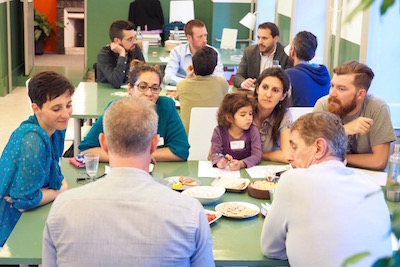 The story of ArboLife (in short)
The first version of the ArboLife website was launched in August 2016 by a team of 4 volunteers. In this initial version, the site contained a home page and a list of events in the Neuchâtel region with a reservation tool.
Our slogan "Reconnect with Life" was inspired by several meetings with Lucien, the founder of La Chaussure Rouge, which has the intention of creating a collective movement to "take care of life".
In the second half of 2016, the team quickly grew to 8 people, the geographical area extended to the French- speaking Switzerland region, and the site has evolved considerably. In December 2016, we started the blog and, after several months of intensive work, the directory was launched in February 2017.
In the spring of 2017, the ArboLife team began to expand beyond the Neuchâtel region. The Lausanne Regional Circle was formed in May 2017 and the circles of German- speaking Switzerland, Valais, Riviera, Fribourg formed during the summer of 2017.
One year after its launch, ArboLife has more than 25 people on its team, more than 1300 fans on Facebook and more than 4500 subscribers to the newsletter.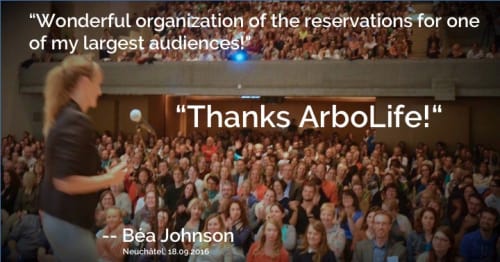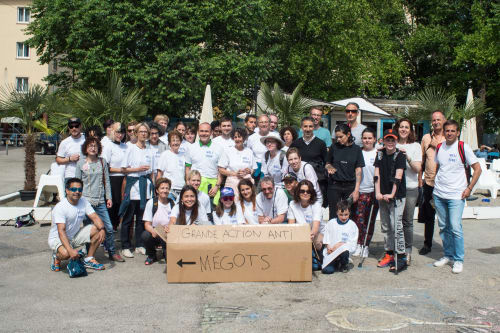 More than an online platform
To interact with the public, we organize regular ArboLife evenings in Neuchâtel (other cities to come) which allows participants to discover new themes. These evenings are led by experts and are offered as a "pay what you feel is right" model.
The ArboLife team participates at various markets and events. We also regularly co-organize larger campaigns and events, such as:
Béa Johnson conference in Neuchâtel (collaboration with Flavie Tassy) in September 2016 – the Temple du Bas in Neuchâtel attended by more than 800 people
"Second Hand Gift" Campaign (collaboration with La Chaussure Rouge) in December 2016 with more than 700 people registered
Screening of the film "Futur d'espoir" in the presence of the director (collaboration with the University of Neuchâtel, the initiative for a Switzerland without synthetic pesticides, and the student associations GRAMU and AED) with more than 300 people present.
"Anti-cigarette butts" campaign (collaboration with "En Vert et Contre Tout") in June 2017 in Neuchâtel with 45,900 butts picked up in 2 hours by more than 50 volunteers. The Facebook post that followed had more than 12,000 clicks and 2500 comments and shares.
"Second Hand Gift" Campaign in December 2017 with social media innovation that resulted in exposure by other social media pages and new stores being added to our directory. This campaign mobilized several ArboLife team members from regional circles, which generated new synergies in the team.